PlanetFanatics Wall Stickers
If you are tired of warning others continuously on things like "turn the light off!", "don't waste water!", "unlpug your charger!", then here is a little different way of eco-communication: the wall stickers!
The latest co-operating partner of Planet Fanatics' Network is the designer team of PimpMyWall, and together we created our first sustainable wall stickers. You can use them at home, in offices, schools, or even in pubs. These stickers are available in unlimited amount. If you wish to have unique eco-consciuos design, it is also welcome, but first please let us know about your intention via email.
Our first series is the following:
Plugflower sticker: reminds you to unplug for instance the charger, not to consume electricity if it's not necessary.
Price: 12 € + haulage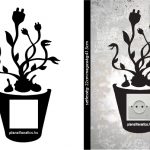 Turn off the light reminding sticker: we admit, it is a bit surrealistic that a mouse is blowing the fume by a hair dryer, but not more than keeping the lights on unnecessarily.
Price: 11 € + haulage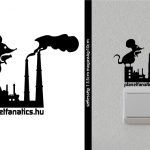 Water warning sticker: it can be put on cistern, or behind the tap to make us keep in mind how long we have to wait for catching a fish, if we are not aware in time.
Price: 13 € + haulage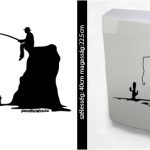 Memowhale sticker reminds you at home or in the office to switch off everything before you leave. Because we all love whales, but they can not tolerate climate change
Price: 11 € + haulage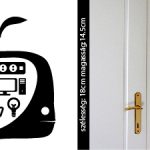 Bike storage direction sticker: this is great of a bike storage exist. There is only one thing better: when cyclists know where to find it.
Price: 12 € + haulage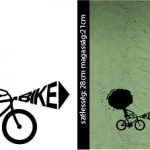 Papertowel sticker: we know it is unfair to push people to dry their hands using their jeans. Using paper towel is kind of necessary, but not in an unlimited amount.
Price: 12 € + haulage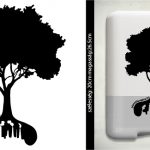 All the wall stickers are available in different colours depending on your taste and on the colour of your wall, you can choose the following: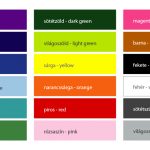 Ordering process:
We kindly ask you to send your order via email (mail[at]planetfanatics.hu). In your order please let us know about…
the type, quantity and colour of the wall sticker(s) you want
the delivery method, you wish (personal takeover, delivered by post, express service)
name, address and phone number of procurer
Before delivering the product we let you know about the complete price, including the haulage, and we send your order after striking the balance.