INTRODUCTION
Planet Fanatics' Network is an enterprise consisting of people with close to twenty years of professional experience in the area of sustainability gained in Hungarian, international, corporate, academic and NGO environments.
Sustainability strategies, corporate governance, festival conferences, training, community solar panels, corporate climate strategy, EU climate protection roadmap, sustainable products, volunteer programs, responsible investor ratings, sustainability reports… many exciting, innovative projects reflecting true intentions.
All that pursued with outstanding expertise, relentless enthusiasm and a network of professionals, because, as Péter Popper said, "important things cannot be done a little".
Planet Fanatics' Network LLC is the official sustainability consultant of Magyar Telekom coordinating the Group's sustainability strategy.
STRATEGY. INNOVATION. SUSTAINABILITY. CREATIVITY.
THE PLANET FANATICS' NETWORK TEAM: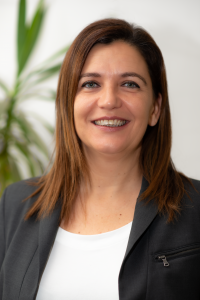 KATALIN SZOMOLÁNYI, CEO, strategy director
Founder of Planet Fanatics' Network. She has been in charge of elaborating Magyar Telekom's sustainability strategies and their coordination on Group level, through which different forms of outstanding recognition have been achieved, including top rankings in the industry by responsible investors in Germany, the United Kingdom and the United States. Parallel to her management position heading Telekom's Sustainability Center, she also managed ETNO-WWF's European "Saving the Climate @ Speed of Light" project, and for four year was the editor-host of "The Day after Tomorrow", Hungary's first radio show on sustainable development aired by Radiocafé 98.6. In 2008, she came up with the idea of Sustainability Day events, since when she has also been their lead organizer each year. She created and coordinated the Jövő/Menő program, which was not only a corporate volunteer program, but also an effective vehicle to help specific disadvantaged regions to accelerate their development.
She is Supervisor Board member of Energiaklub, Patrónus Ház, and a Board of Directors member of WWF Central and Eastern Europe.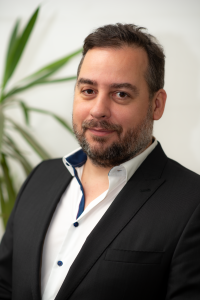 DR. LEVENTE HORVÁTH, climate strategy expert
Climate researcher, climate economy expert, natural scientist. He has been researching climate change for twenty years mainly focusing on the analysis of the effects of climate change in Hungary, carbon footprint calculation and corporate sustainability.
He takes part in several international research projects and is a former head of the "Adaptation to Climate Change" research team of the Hungarian Academy of Sciences. He left academia for the business world in 2013, where his major responsibilities included the elaboration of Magyar Telekom Group's Climate Strategy.
It was under his coordination that in 2015 Magyar Telekom Group became carbon neutral, being the first among Hungarian large enterprises and one of the first in the international arena to do so, and shifted its power consumption to 100% renewable energy, as well as adopted long-term emission decrease targets, which were approved by the international Science Based Target initiative, too.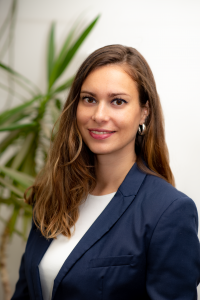 LAURA MARTINOV, sustainability rating expert
Laura is a certified environmental engineer. She started her career at the Ministry for Environment Protection, where she was in charge of polluted and restored territories, then water protection, water management projects.
Later, she started working for Magyar Telekom, where, for the past five years, she has been responsible for compiling the Group's Sustainability Report in line with the strictest requirements set forth by the Global Reporting Initiative (GRI).
She analyses the impact of the company's operations in terms of risks and opportunities in the context of the SDGs (Sustainable Development Goals), and uses her findings as a basis for the report. She also compiles the chapter of Deutsche Telekom Group's annual Corporate Responsibility Report discussing Magyar Telekom.
Beyond the above reports, her responsibilities include the coordination of Magyar Telekom's responsible investor ratings and the ESG (environmental, social and governance) assessment of suppliers as part of the sustainable supply chain management process.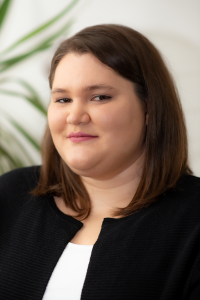 MELINDA VIDA, sustainability communication manager
Melinda is a certified communication and media expert, economist, desktop publishing graphic designer. In her capacity as Magyar Telekom's Sustainability Manager, she has been responsible for the communication of the company's sustainability activities and achievements, as well as the organization of the sustainability events for the past four years.
Between 2014 and 2016, she had worked as a Project Communication Expert for Türr István Training and Research Institute, and later as Event Management and Communication Subproject Manager.
She supported the work of NaTe in a Communication Expert capacity, and took part in designing the PR communication for and in implementing the Girls' Day program. In 2012, she took part in GE's regional Corporate Communication and Public Affairs Mentor Program. In course of her communications studies, she was President of KommON BME Advanced Communications Study Group and a lead organizer of several national conferences. She has played a major role in organizing the Sustainability Day events of the recent years.